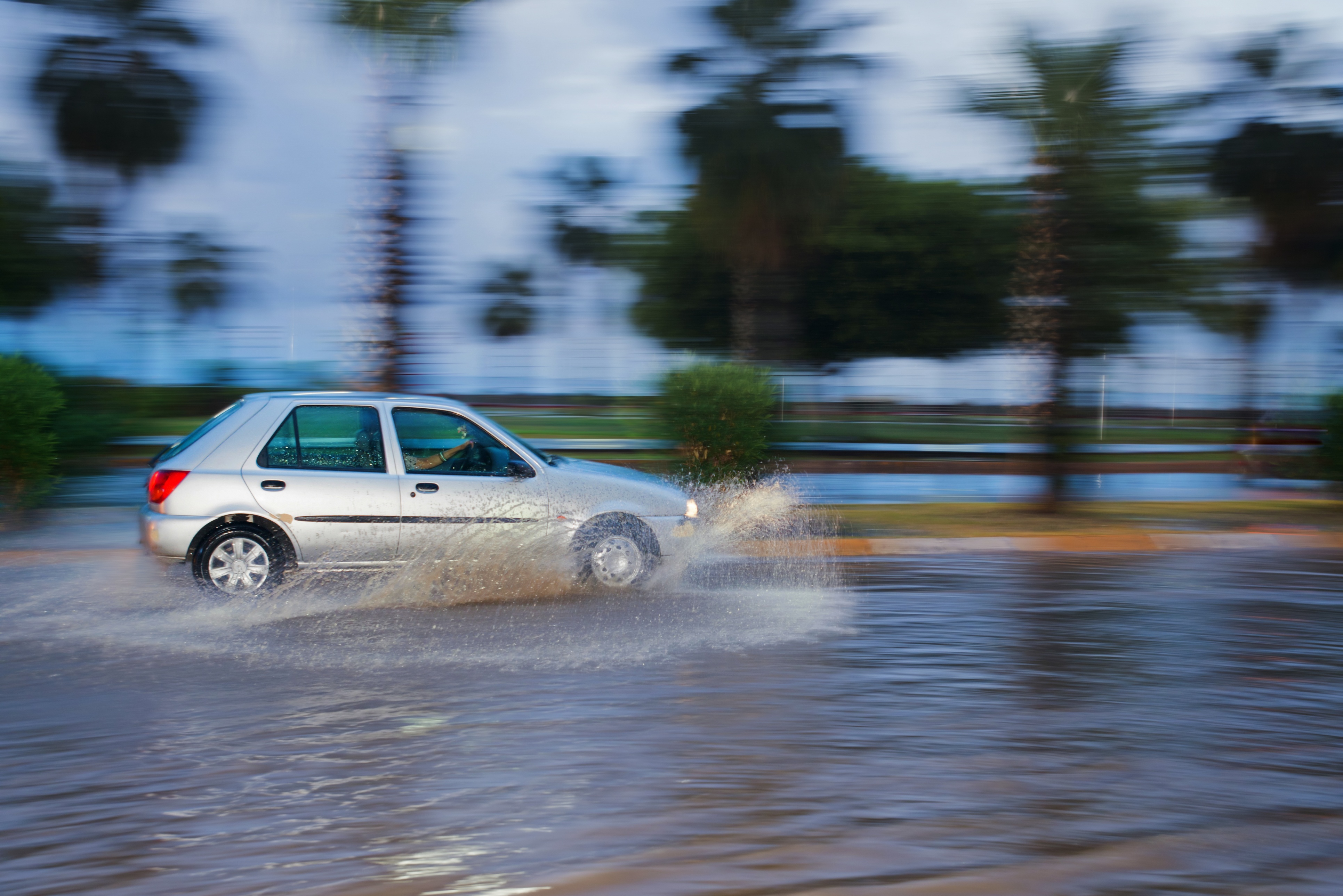 Every summer Arizona experiences sporadic and sometimes unexpected heavy downpour, high winds, and flash floods known as monsoon season. These storms have a serious effect on Tucsonan's streets and their vehicles each year.
It is important to make sure that you and your vehicle are ready to handle whatever the monsoon season has to throw at you, especially when traveling. With help from our friends at Jack Furrier Tire and Auto Care, feeling prepared and safe in any weather has never been easier. Whether you are driving down the street or across the country, make sure you follow this easy checklist to ensure a secure and dependable ride:
Tires: Make sure to keep your tires properly rotated, inflated, and aligned. Reference your car's owner's manual for specific tire pressure measurements. Tire treads act as a squeegee on wet roads, removing water from under the tire and forcing it through the grooves for improved wet traction. Remember to replace tires when the tread has worn down to 2/32 of an inch or less. Replacing worn out tires can help prevent hydroplaning and other accidents.
Wiper Blades: As a rule of thumb, wipers should be changed once a year, as the blades often dry out or crack in hot weather. This can prevent smears or streaks across your windshield, making visibility difficult.
Battery: Approximately every three months you should have your battery tested to ensure it is properly holding a charge. If your car battery is more than three years old, you should consider replacing it.
Lights: Regularly check your head, tail, reverse, indicator, and cabin lights to make sure they are working correctly. For better visibility during dust storms, make the switch to high-intensity halogen headlights and repair cloudy or dirty headlight lenses.
Belts and Air Filters: Have your belts inspected for any cracks, glazing, and proper tension. Belts that fail can affect the electrical system, AC, power steering, and the cooling system. These functions are essential when driving during a storm. Additionally, this dusty time of year is hard on cabin filters. Make sure to have all filters checked and replaced as needed.
Brakes: Brakes are the single most important safety feature of a car. Your breaks should be inspected and replaced immediately if you hear any high pitched noises while breaking, it takes longer than usual to stop or slow down and if your break system warning lights are on.
Regularly monitoring these items is a great way to protect yourself and the performance your vehicle. Often times, it is too late when we think to maintain our cars. In these cases of extreme weather, it is imperative to be prepared rather than getting caught in the storm.
For more information and assistance please visit the Jack Furrier website or call 520-547-5005.